Hangzhou Philharmonic Orchestra
2018 Central and Eastern Europe Tour
Founded on April 20th 2009, Hangzhou Philharmonic Orchestra (HPO) has established itself as one of most promising and exciting symphony orchestras in China. "Established only seven years ago in a city 180 miles from Shanghai, the HPO is by now one of the major orchestras in China", reported Musical America in 2016. The orchestra has ventured to perform across all disciplines of arts in concert, opera, ballet, chamber music, film music and recording to critical acclaim.
The orchestra has engaged Yang Yang as Music Director and Chief Conductor. In April, 2015, Maestro Long Yu, the Artistic Director of China Philharmonic Orchestra, was appointed as director of the HPO Artistic Committee.
An impressive array of renowned musicians in China and around the world has performed with HPO in the past years, including conductors Vladimir Fedoseyev, Paavo Järvi, Klaus Peter Flor, Jesus Lopez-Cobos, Zubin Mehta, Krzysztof Penderecki, Gennady Rozhdestvensky, Chen Xieyang, Li Xincao, Tan Dun, Yu Feng, Yu Long, pianists Barry Douglas, Jean-Yves Thibaudet, Andrei Gavrilov, Tamas Vasary, Lang Lang, Zhang Haochen, violinists Sarah Chang, Midori, Ryu Goto, Daniel Hope, Gidon Kremer, Joseph Silverstein, Maxim Vengerov, Ning Feng, cellists Natalia Gutman, Lynn Harrell, Wang Jian and many more.
Aside from regular concerts, HPO has been engaged by major music competitions in China and drawn wide praise. Outside of China it has toured extensively to Slovenia, Germany, Italy, Russia and Estonia and performed at leading festivals including the prestigious Schleswig-Holstein Musik Festival and Beijing Music Festival. In August 2014 HPO was invited by Taormina Festival in Italy for cooperation in opera with Pagliacci and Cavalleria Rusticana. In November 2016, HPO toured to Czech Republic, Italy, Austria and Germany.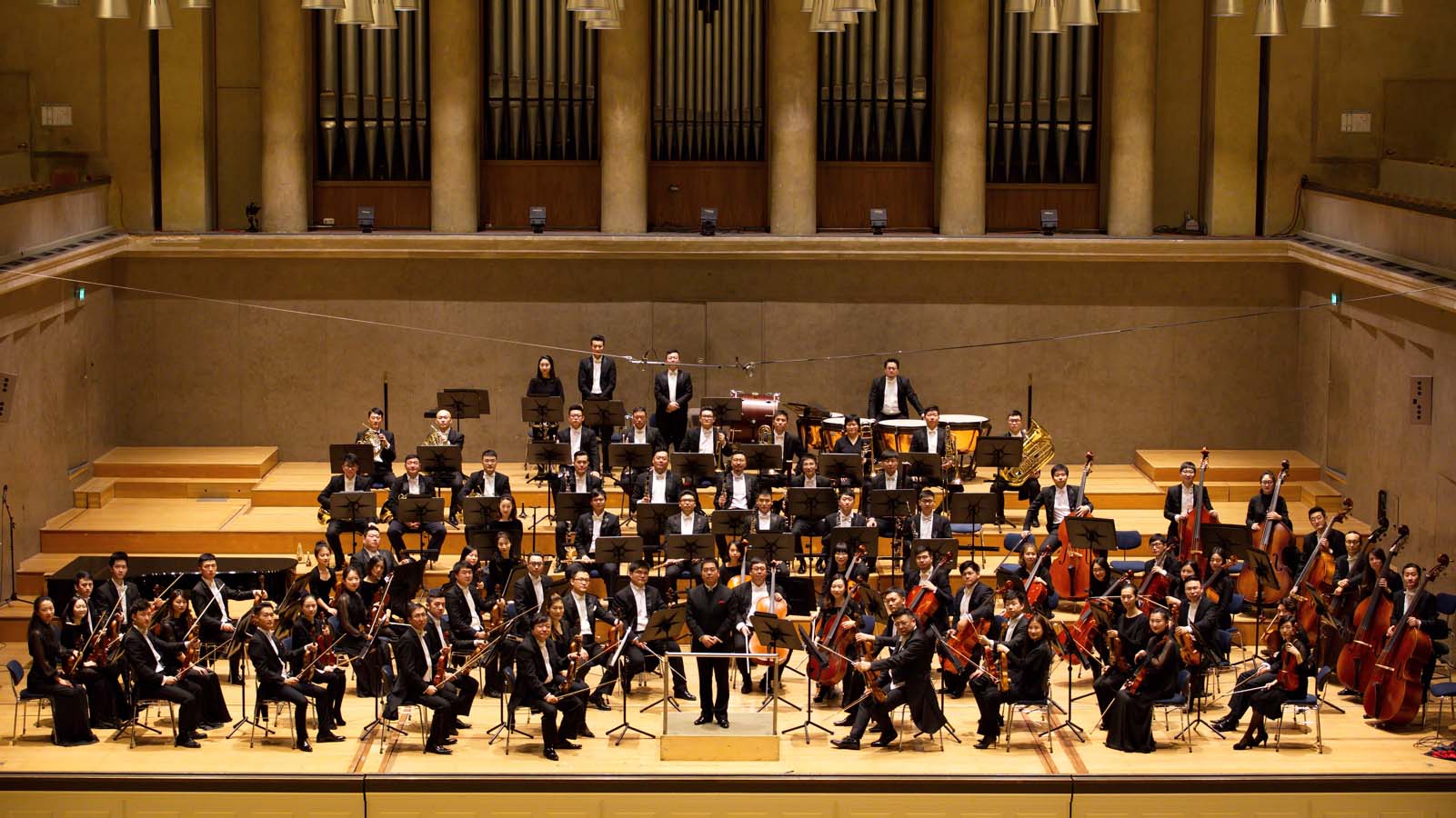 2018-4-16
Athens Concert Hall
Wilhelm Richard Wagner
Overture: Der fliegende Holländer
Dmitry Shostakovich
Violin Concerto No.1 in A minor No.77

Intermission

Sergei Rachmaninov
Symphonic Dances Op.45

2018-4-18
Thessaloniki Concert Hall
Dmitry Shostakovich
Violin Concerto No.1 in A minor No.77

Intermission

Sergei Rachmaninov
Symphonic Dances Op.45


2018-4-20
Sofia Philharmonic Concert Hall
Dmitry Shostakovich
Violin Concerto No.1 in A minor No.77

Intermission

Sergei Rachmaninov
Symphonic Dances Op.45

2018-4-23
The Romanian Atheneum
Wilhelm Richard Wagner
Overture : Der fliegende Holländer
CHEN Gang & HE Zhanhao
Violin Concerto the Butterfly Lovers

Intermission

Sergei Rachmaninov
Symphonic Dances Op.45


2018-4-25
Belgrade Sava Center
Wilhelm Richard Wagner
Overture: Der fliegende Holländer
CHEN Gang & HE Zhanhao
Violin Concerto the Butterfly Lovers

Intermission

Sergei Rachmaninov
Symphonic Dances Op.45

2018-4-27
Kodály Center
Wilhelm Richard Wagner
Overture: Der fliegende Holländer
CHEN Gang & HE Zhanhao
Violin Concerto the Butterfly Lovers

Intermission

Sergei Rachmaninov
Symphonic Dances Op.45
Yang Yang, born in a musical family, learned piano with Prof. Li Qifang. Later, he learned conducting respectively with Prof. Xu Xin and Prof. Wu Lingfen, and then was admitted to the Conducting Department of Central Conservatory of Music, being one of the students of Prof. Yu Feng. In November 2006, Yang won the first place for his outstanding performance at the Dimitris Mitropoulos International Competition for Orchestral Conducting in Greece. It's the first time for a Chinese conductor to receive such an honor.
As one of the most active young conductors in China, Yang has maintained close partnership with all main orchestras and opera houses domestically. Meanwhile, he has successfully left tracks at a host of foreign orchestras such as Deutsches Symphonie Orchester Berlin, German Philharmonic Orchestra of Cologne, Stuttgarter Philharmoniker, National Rhine Philharmonic Orchestra, New Brandenburg Philharmonic Orchestra, Italian Verona Opera House, Teatro Regio Torino, Italian Rome Philharmonic Orchestra, French Cannes Symphony Orchestra, Bordeaux Symphony Orchestra, Valencia Orchestra of Spain, Greek Symphony Orchestra, Athenian Chamber Orchestra and Korean Incheon Philharmonic, etc.
Recommended by maestro Long Yu, Yang started his conducting career in the year of 1998, at the First Beijing International Music Festival (BMF). Since then, he conducted operas and concerts at BMF eight years consecutively. From 2000 to 2016, Yang Yang held the position as Assistant Conductor and Resident Conductor of China Philharmonic Orchestra (CPO).
Since 2009, Yang Yang and HPO had successfully completed eight music seasons, and performed at leading festivals including Mecklenburg-Vorpommern Festival, Schleswig-Holstein Musik Festival, Ravello Festival, Emilia Romagna Festival, Taormina Festival and Ljubljana Festival. He also toured with HPO extensively in Russia and Estonia winning great applause and high critical acclaim at home and abroad.
With a wealth of experience, Yang is undoubtedly one of today's most outstanding conductors in China. In recent years, he has broadly dabbled in opera conducting and successfully demonstrated many of the great operas, such as Turandot, Madame Butterfly, La Boheme by G. Puccini, La Traviata, Rigoletto by G. Verdi, Cavalleria Rusticana by Pietro Mascagni, Pagliacci by Ruggero Leoncavallo, Carmen by Bizet, Die Zauberflöte by Wolfgang Amadeus Mozart, Night Banquet and Wolf Cub Village by Guo Wenjing, etc, which drew broad attention internationally and showed his outstanding talents in opera conducting.
Yang Yang is now acting as Music Director and Chief Conductor of China National Opera House, Artistic Director and Chief Conductor of Hangzhou Philharmonic Orchestra.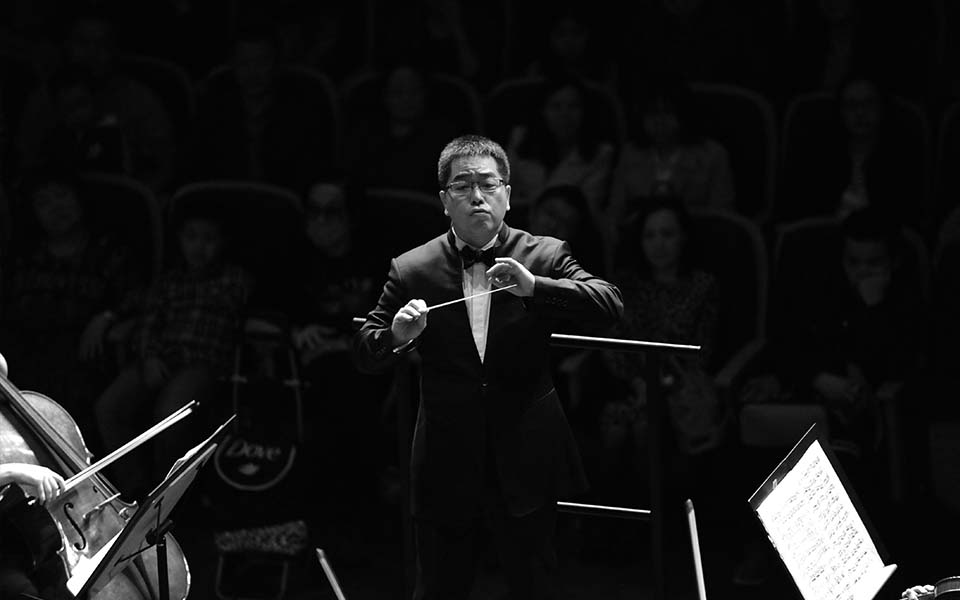 Established at the highest level in China, Ning Feng performs regularly in his native country with major international and local orchestras, in recital and with the Dragon Quartet which he founded in 2012. Now based in Berlin and enjoying a global career, Ning Feng has developed a reputation internationally as an artist of great lyricism and emotional transparency, displaying tremendous bravura and awe-inspiring technical accomplishment.
Recent successes for Ning Feng have included a return to Budapest Festival Orchestra with Iván Fischer in Budapest and on tour to China performing Dutilleux L'arbre des songes, and on tour with Hong Kong Philharmonic Orchestra and van Zweden which included performances in Singapore, Seoul, Osaka, Sydney and Melbourne, following his critically-acclaimed European tour with the orchestra in 2015, as well as successful debuts with Los Angeles Philharmonic, Frankfurt Radio Symphony and Royal Philharmonic Orchestra. In recital and chamber music he performs regularly with Igor Levit, amongst others, in many of the major festivals in Germany and elsewhere, including Kissinger Sommer, Heidelberg, Moritzburg, Mecklenburg-Vorpommern, Schubertiade and La Jolla Music Society (California).
Highlights of Ning's 2017/18 season include debuts with City of Birmingham Symphony with Gražinytė-Tyla playing Bruch Scottish Fantasy and Brahms Violin Concerto, with Royal Scottish National Orchestra performing Korngold, with BBC Scottish Symphony performing Bernstein's Serenade with John Wilson and with New Jersey Symphony/Slobodeniouk. Ning also returns to Bilbao Symphony Orchestra with Giancarlo Guerrero, China Philharmonic with Michael Stern, and Guangzhou Symphony and Hong Kong Philharmonic, both under the baton of Long Yu. Chamber music highlights include returns to Wigmore Hall and Schubertiade to perform the Schubert Piano Trios with Igor Levit and Daniel Müller-Schott, and two all-Schubert programmes with Nicholas Angelich and Edgar Moreau in Lucerne, as well as his debut at Moritzburg Festival and a performance at Premiere Performances Hong Kong's 10th anniversary gala concert.
Ning Feng records for Channel Classics in the Netherlands and his latest disc, Apasionado, with Orchestra Sinfónica del Principado de Asturias and Rossen Milanov, features works by Sarasate, Lalo, Ravel and Bizet/Waxman and was released in March 2016. Two further discs are due for release in the 2017/18 season: Bach's complete solo works for violin – the first recording by a Chinese violinist – and the Elgar and Finzi Violin Concertos with Royal Liverpool Philharmonic conducted by Carlos Miguel Prieto.
Born in Chengdu, China, Ning Feng studied at the Sichuan Conservatory of Music, the Hanns Eisler School of Music (Berlin) with Antje Weithaas and the Royal Academy of Music (London) with Hu Kun, where he was the first student ever to be awarded 100% for his final recital. The recipient of prizes at the Hanover International, Queen Elisabeth and Yehudi Menuhin International violin competitions, Ning Feng was First Prize winner of the 2005 Michael Hill International Violin Competition (New Zealand), and in 2006 won first prize in the International Paganini Competition.
Ning Feng plays a 1721 Stradivari violin, known as the 'MacMillan', on private loan, kindly arranged by Premiere Performances of Hong Kong, and plays on strings by Thomastik-Infeld, Vienna.